Shooting
Indoor shooting and hunting simulators are fun, but did you know that they can also present you with realistic situations that test your skill and help to improve your aim?
WILD GAME HUNT
Steel City Simulators challenges your marksmanship and hunting skills by offering vivid HD graphics with realistic animal animations when playing Wild Game Hunt.
Hunt wild boar in the Boreal Forest, scout the grizzly's in winter weather, aim your sites on the buffalo at the lake front or test your trigger finger shooting moose in the Canadian Rockies. All 4 scenarios offer a unique hunting experience.
Regardless of the weather, Steel City Simulators indoor shooting simulators are always in season. From novice hunters to seasoned marksmen, there's plenty of small and large game hunting while enjoying the breathtaking environments of Wild Game Hunt. Post hunt analysis will score you based off of the number of head shots and kills.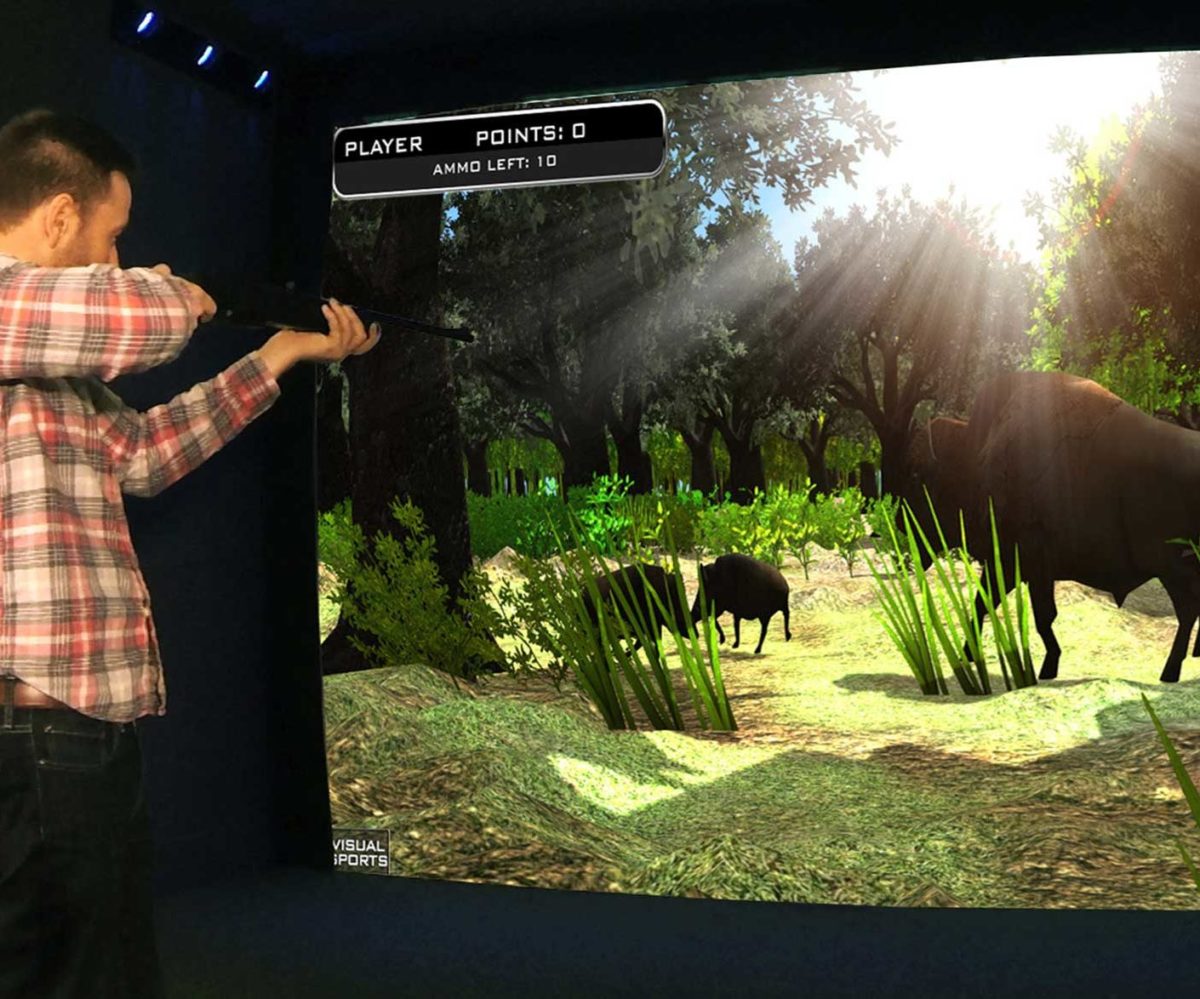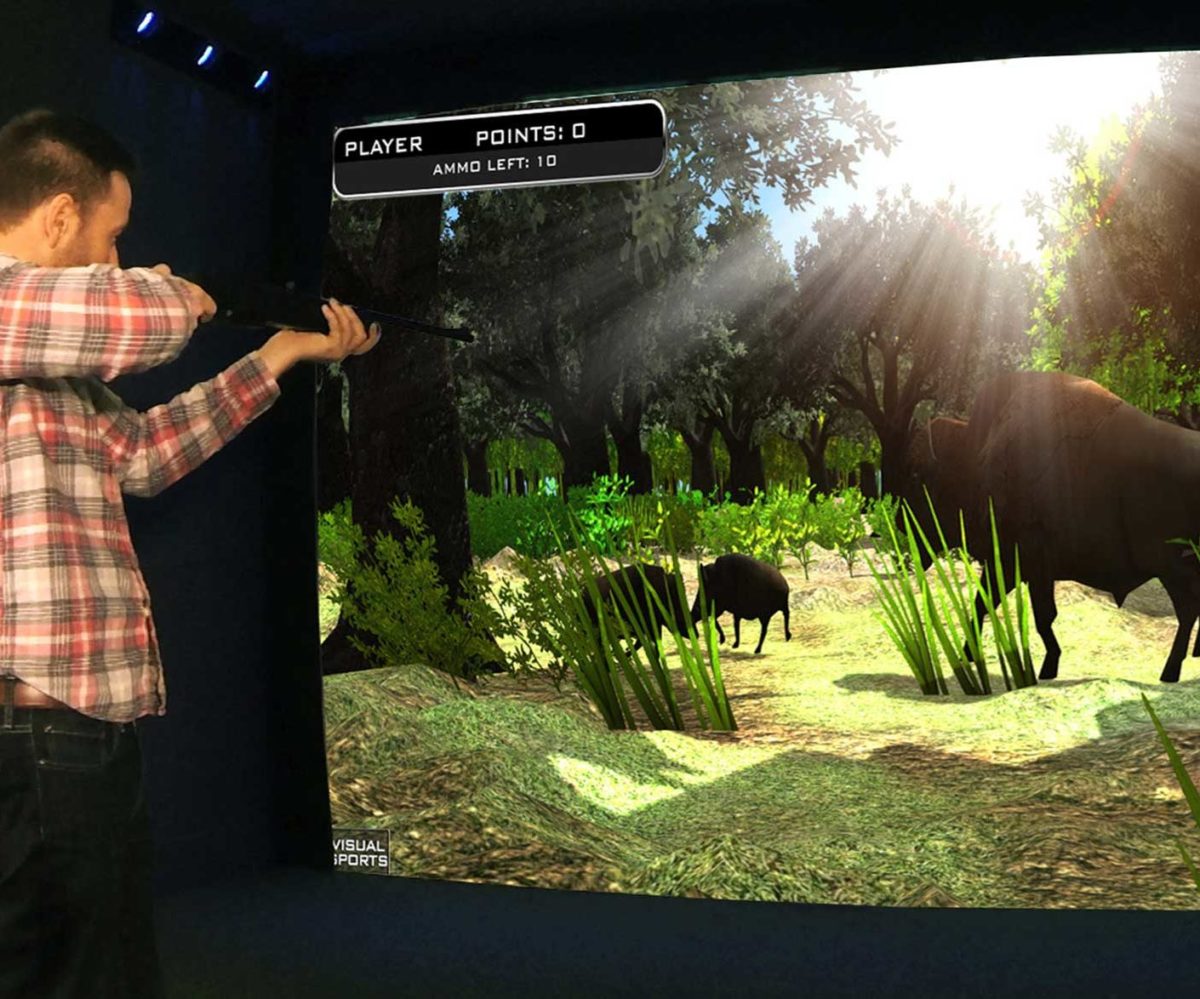 WILD WEST SHOOTOUT
Do you have what it takes to save the town? Wild West Shootout will fill you with adrenaline as you race against time to save the town from outlaws while avoiding innocent civilians. Work your way through all 17 scenes to be the hero that saved the town.
This action packed shooting game offers high definition graphics with varying levels of difficulty as you progress through the scenes. You will be judged by both accuracy and points at the conclusion of the game.
SHOOTERS ALLEY
A fun alternative to traditional hunting simulators, Shooters Alley offers 3 arcade-style games which are ideal for adults and kids of all ages. Shooters have an opportunity to rack up points by shooting targets and toys, banditos or extraterrestrials and spaceships.
Each of the indoor shooting galleries is challenging and unique enough to keep you entertained for hours on end. The whole family can enjoy these 2 minute shooting scenarios while earning points to claim their title of marksman of the family.