Steel City Simulators caters to both golf enthusiasts and gamers of all ages and skill levels from beginners to advanced. We provide state-of-the-art simulators using the latest technology so you can enjoy playing your favorite games year round, regardless of the weather conditions outside.
With over 200 world renowned courses to choose from, golfers can enjoy local favorites like Nemacolin's Mystic Rock and Shephard's Rock.  Golfers can fine tune their game by analyzing data from the driving range or take advantage of the integrated shot analysis to shave strokes off their game.
Steel City Simulators multi-sport simulators offer high definition graphics with a vast selection of games that will test ones skill and allow each player's competitive side to come out.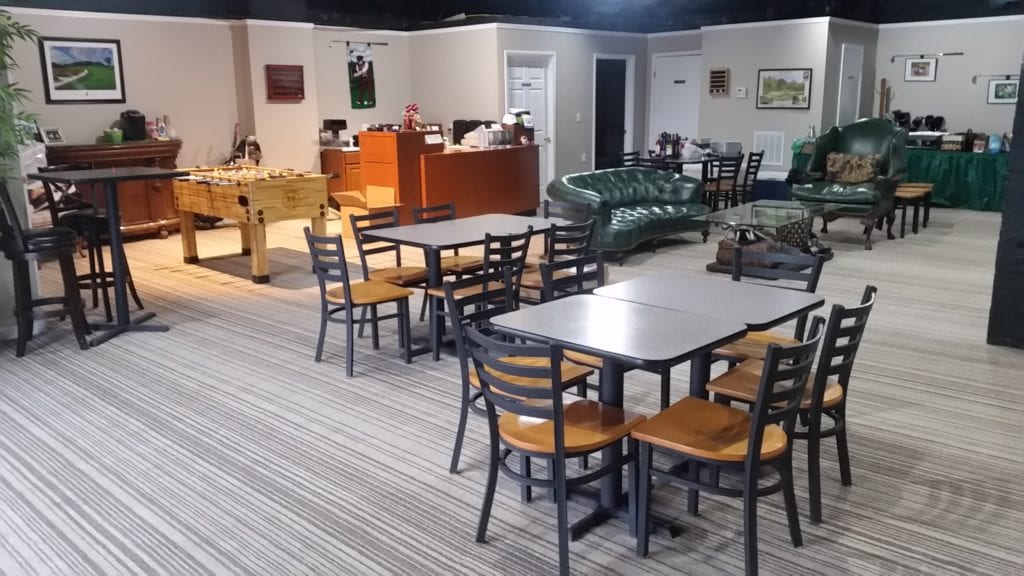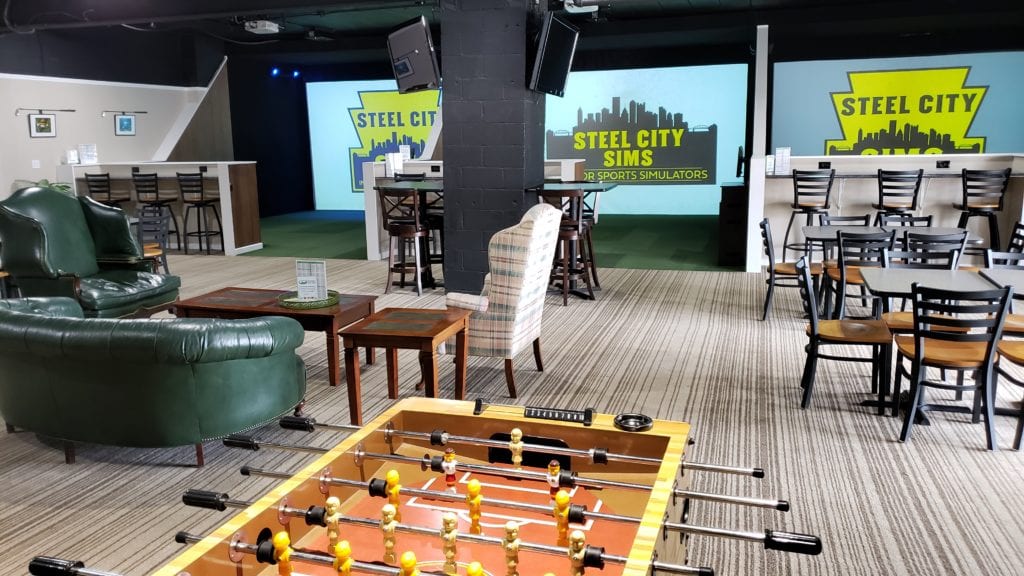 Steel City Simulators provides competitive league play, tournaments and a variety of skill contests to ensure your experience is both enjoyable and memorable.
Our simulators can also be used to watch sporting events, conduct presentations, feature larger-than-life movies or connect your favorite gaming system.
Steel City Simulators is the perfect venue for hosting birthday parties, team building, bachelor parties, fundraisers or any other private event.
The goal of Steel City Simulators is to provide our guests with exceptional service while creating a relaxing atmosphere to enjoy the games they love.
We appreciate your business and look forward to seeing you at Steel City Simulators!
Golf

Tee it high, let it fly...

Football

Right between the uprights...

Hockey

Elvis has just left the building...

Soccer

Keep calm and soccer on...
Cricket

Crick, crick, cricket; don't throw your wicket...

Rugby

Strength is earned, not given...

Bocce

Throwin' Balls & Takin' Names...